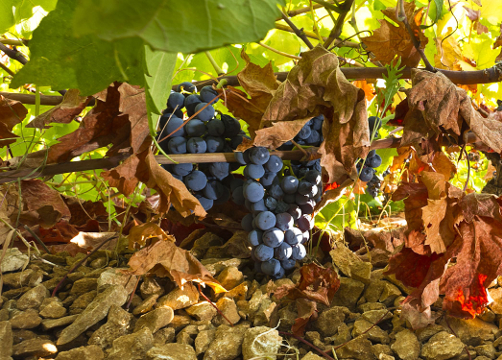 Producer:
Zlatan
Zlatan
Croatia, Dalmatia, Island Hvar - one of the most beautiful and sunniest islands in Europe. Fields of lavender, rosemary, olive groves, vines...
 We've established our family farm in the beginning of 1986, which is considered as the year of our establishment. We have received the patronage for the top quality wine in 1989 and then we´ve started with the sale of wine. We founded the company Vitis in the year 1991 which changed the name in to Zlatan otok in 1993.
Our vineyards are located on the southern slopes of the island Hvar and on Makarska vineyards below Mt Biokovo, as well as the vineyard in Šibenik which is owned by our other family business Vinoline.
Since the founding of our company we have achieved success in a various national and international competitions and exhibitions: Vinovita Zagreb, Split GAST, WINE Ljubljana, Zurich, Bordeaux, Decanter, Sabatine, Nürnberg, Paris, and etc. We were chosen for the winemaker of the year twice, and since the existence of this recognition, we have always been among the top ranked.
More than one hundred awards, medals and recognitions, and along with it about 20 champion graced awards stand in our our premises. With this we validate our efforts and achievements of lasting excellence and champion tradition.
Vineyards with a sea view
Hvar vineyards
Vineyards in the wine-growing positions of the southern slopes of the island, extending from Milna - Sv. Nedjelja - Zavala. Slopes of 40-60%. Variety »Plavac mali« prevails. Exclusively manual processing and small vineyards yield about 0.70 kg per vine. Protection of the vineyard with chemicals is unnecessary because of the specificity of the climate, soil and growing shape. Around 10 hectares of vineyards and purchase of grapes from approximately 80 hectares of vineyards. »Plavac mali« wines also come from Hvar from the winery Zlatan Otok - Croatian wines with the most awards received.
Vineyard Zavala: 5.5 ha (50% of little blue, 40% of white varieties – pošip, bogdanuša, maraschino, yellow muscat, 10% of 15 different varieties to discover).
Makarska Vineyards
75 ha with our own 650 000 vines of Makarska vineyards below Mt Biokovo on the area of Baška Voda, raised in 2004, with altitude between 30 and 400 meters.
Red varieties of wine: Plavac mali, Crljenak (Zinfandel), merlot, cabernet sauvignon, syrah.
White varieties of wine: pošip, žilavka, Dubrovnik Malvasia, Chardonnay, Yellow Muscat.
From our Makarska vineyard comes Pošip wine 2010, a regional champion at the Decanter World Wine Awards 2012.
Šibenik vineyards
In the winery, Zlatan Otok, grapes from our sister company Vinoline from Sibenik is processed. This is additional production of around 400,000 bottles of wine. Vineyard area of ​​65 hectares with about 500,000 vines. Varieties: Plavac mali, Babić, Crljenak, Pošip
Other about us
Over one hundred awards, medals and recognitions of Croatian
and international titles for our wines.
The most significant titles
Since the foundation of the award »Best Croatian winemakers« Mr. Zlatan Plenkovic was annually among the best. In the year 2009 Mr. Zlatan Plenkovic was elected as Croatian wine knight and by the statute he entered into the order of great splendors of winemakers and can no longer compete for the winemaker of the year.
    Svijet u čaši
        Svijet u čaši 2008: Knight of Croatian winemaking
        Svijet u čaši 2007: Winemaker of the year 2007
        Svijet u čaši 2005: Winemaker of the year 2005
    Decanter World Wine Awards
        Decanter World Wine Awards 2013: Zlatan Pošip 2011 – Silver medal
        Decanter World Wine Awards 2013: Plavac 2009 – Bronze medal
        Decanter World Wine Awards 2013: Plavac Barrique 2009 – Praise
        Decanter World Wine Awards 2012: Zlatan Pošip 2010 – Regional champion
        Decanter World Wine Awards 2012: Zlatan Plavac 2009 – Bronze medal
        Decanter World Wine Awards 2012: Zlatan Plavac 2008 – Bronze medal
    Gast
        Gast 2009: Zlatan Porat – Gold diploma
        Gast 2009: Zlatan Plavac Barrique 2006 – Champion
        Gast 2009: Zlatan Pošip 2008 – Gold medal
        Gast 2009: Zlatan Plavac 2006 – Gold medal
        Gast 2008: Zlatan Plavac 2004 – Gold diploma
        Gast 2007: Zlatan Plavac Barrique 2006 – Gold medal
        Gast 2006: Zlatan Plavac 2003 – Champion
        Gast 2006: Zlatan Plavac 2001 – Gold medal
        Gast 2005: Zlatan Plavac Barrique 1999 – Champion
        Gast 2001: Zlatan Plavac Barrique 1997 – Gold medal
    International Wine Awards
        International Wine Awards, Nürnberg 2005: Zlatan Plavac Barrique 2002 – Gold medal
    Les Citadelles Du Vin
        Les Citadelles Du Vin 2005: Zlatan Plavac 2001 – Trophee Citadelles
        Les Citadelles Du Vin 2013: Zlatan Plavac Barrique 2009 – Citadelles D'Argent 2013
    Sabatina
        Sabatina 2008: Zlatan Plavac Barrique 1999 – Gold medal
        Sabatina 2008: Zlatan Plavac 2004 – Gold medal
        Sabatina 2008: Zavala 2007 – Gold medal
Produkte
---