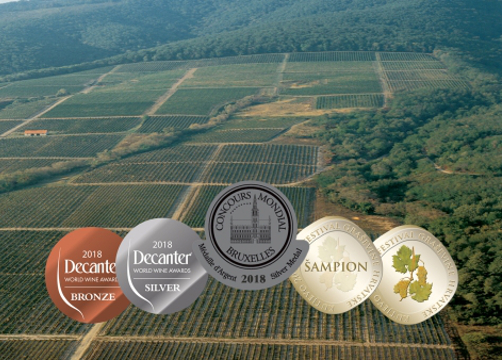 Producer:
Kutjevo
Kutjevo
Kutjevo d.d. is a food company that will take the place of the market leader in the segment of producers of top quality wines and food products, and a regional leader in the bakery product market.
Kutjevo d.d. is a company that promotes equality, democratic relations, the culture of living and the richness of the table in its work.
Education and development of human resources
Kutjevo d.d. he carefully plans to develop and educate his human resources. It cares about every man, his family and their existence, and thus creates a comfortable working environment. We offer young people the opportunity to prove and fulfill their professional aspirations, and with their work we increase the overall ability of the company to meet the needs of consumers
Sustainable development
Due to the business philosophy that customers and employees are at the heart of, attention to the environment is our commitment to future generations. With our work we contribute to raising awareness of the necessity of sustainable development by offering products that improve table quality in a way that they are produced by the efficient use of natural goods.
Health protection
All our products meet the strictest nutrition requirements and their consumption in daily recommended quantities does not disturb human health. Ingredients embedded in our products go through scrutiny, and equipment and facilities meet the strictest sanitary requirements. Our goal is to become the best company in Croatia in the care of the health and safety of customers.
Assistance in the work of associations, organizations and sports clubs
With our work we support the activities of numerous social organizations from our environment. Among the associations we work with are: KUD Bektež, KUD Poljadija - Grabarje, Panduri Trenkovi, Konjički klub Božjakovina, NK Kutjevo, Water Polo club Dubrovnik, handball club Kutjevački basement - Požega.
These sponsorships are primarily intended to support the work of sections that specifically involve our employees or respond to the sense of social responsibility that we have.
Produkte
---