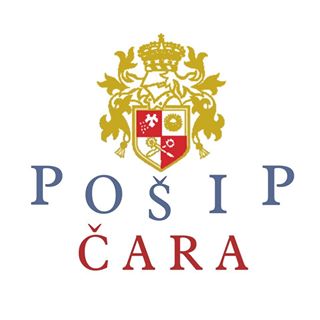 Producer:
PZ Pošip Čara
P.Z. Cara
POSIP CARA WINERY
One of the oldest settlements on the island of Korcula is a place called Cara (Villa di Kzara) located in the middle of the island. In its surroundings there are many ancient sites with archeological findings such as tombstones and Roman countryside villas (villae rusticae) with remnants of stone, amphorae, jugs and others.
In that old traditional environment, the generations of the islanders, hardworking and diligent people from Cara, have kept and nurtured the vine graft cultivation, and raised the concept of grape and wine production to almost another level. They have kept their life choices in the family cooperatives and in that way paved the way towards the modern cooperatives. Since then, a laborer from Cara has gone through various forms of cooperation, only to find the economic refuge in the Pošip Agricultural Cooperative from Čara.
Through it, among the serious competition, he presented his quality and top quality wines, as every good host would do, on the national and international market. With its modern technical and technological equipment, qualified staff, ever growing market demands, the winery always gives top quality wines and in that way rises Croatian enogastronomy to a pleasant delight. Therefore, with the wines from Čara we say a toast:
'' WE HAVE BEEN DRINKING IT FROM TIME IMMEMORIAL AND THAT IS THE ONLY MEDICINE WE EVER NEEDED. '' CHEERS!
Produkte
---