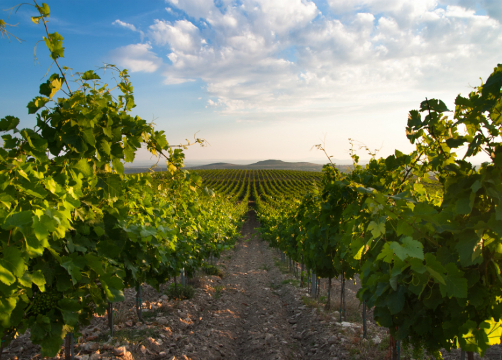 Producer:
Korlat
Korlat
In 2004. as part of the winery Benkovac, people started building a new vineyard on the site Korlat. The vineyard area lies on the stone maquis which is 104 hectares wide and contains 550 000 planted grafts.
Vineyard Korlat is planted by seeds from France and its sorts are Merlot, Syrah, Cabernet Sauvignon, Cabernet Franc ad Mourverde. Premium line of the wines was named after the position of vineyard. This way of planting vineyards in rocky terrain, according to global standards is considered as pioneer venture. The vineyard has grown in extreme conditions on a terrain covered by stone along with Mediterranean foliage and it has its tipping point at the altitude of 300 meters above sea level. It is entirely faced towards the sea.
 First grapes picked in Korlat in 2007 were sufficient for a production of 9 000 litres of top quality wine or 12 000 bottles that were launched onto the market as the first commercial vintage in 2010.
The full potential of the production ranges from 400 to 450 000 litres of top quality red wine.
Produkte
---