Korlat rose hip - wild rose
We do not deliver this product to Germany.
The Korlat Rose Hip & Wild Rose is an original and imaginative combination you will fall in love with a first sip. The taste of rose hip and the unique arome and scent wild rose come together to produce a sensation of taste and scent yet unseen.
Did you know?
The inspiration for the creation of tis liqueur came from the fact that roses are traditionally planted alongside vineyards to protect them. Soon after its launch, Korlat Rose Hip and Wild Rose won the prestigious title of Champion of quality at the ISCRO competition, while in 2017. it received two gold stars for quality at the prestigious Superior Taste Awards competition.
ALCOHOL PERCENTAGE:22%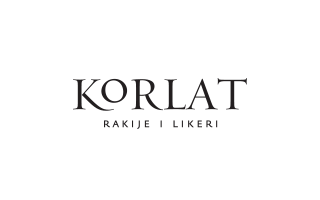 Currently, we ship to addresses in member states of the EU except Finland and Sweden . We offer free shipping from an amount of 150€ per shipping in Austria (250€ in Germany).
Free home delivery within Vienna is possible with an invoiced value of goods of 50 euros and more.