Korlat Loza barrique

incl. 20% VAT = 5,50 € (Price per 1l: 47,14 €)
We do not deliver this product to Germany.
The Korlat Loza Barrique grape rakija is a popular Croatian rakija made from fresh grape berries that has received numerous awards. Aged in small oak barrels, regenerates with its irresistible taste will spread across your body and its essence provides true Mediterranean potency that will warm your heart and soul.
Did you know?
Korlat Loza is produced from fresh grapes variety of Cabernet Sauvignon, Merlot, Syrah which also preserves the strength and uniqueness of the Benkovac area. Croatian vine have entered the list of protected designations of spirit drinks which are originally from Croatia. On the same list is also prestige Cognac from France.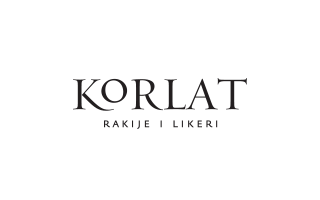 Currently, we ship to addresses in member states of the EU except Finland and Sweden . We offer free shipping from an amount of 150€ per shipping in Austria (250€ in Germany).
Free home delivery within Vienna is possible with an invoiced value of goods of 75 euros and more.