Badel Pelinkovac Antique

incl. 20% VAT = 4,00 € (Price per 1l: 34,29 €)
We do not deliver this product to Germany.
Alcohol percentage:
35%
ANTIQUE PELINKOVAC is Badel's oldest and most famous premium herbal liqueur and thus one of the most intriguing Croatian drinks. The product dates back to the year 1862, the founding year of the company Badel 1862.
It was created by Franjo Pokorny, a tradesman and founder of the Badel Company 1862. At that time he was given a "restorative" stomach. It was so successful that Franjo Pokorny became the supplier of this fantastic liqueur for the Viennese and French royal courts, and in accordance with records from that time, it was exported to America. The recipe for the production of Badel Antique Pelinkovac is the oldest and most secret in Badel 1862 archives. The essential herb is wormwood (Lat. Artemisia absinthium) and the original bottle in which the product is exhibited in Zagreb City Museum.
Since the year 1862 Antique Pelinkovac is produced in the same, traditional manner, in accordance with the original recipe, from 100% natural ingredients. It is manually bottled and thus it is aged, so it is manually bottled and thus it is a true Croatian craft product. Every bottle is printed on the label at the back of the bottle. The flavor of this premium herbal liqueur is dominated by wormwood (Cro. Pelin), an aromatic herb characterized by its scent and bitter note, by which it is remembered and recognized due to the beneficial effect on the human body, thus making Pelinkovac the perfect digestive but one of the best bases for traditional aperitif cocktails.
Antiquovac
5 cl Antiquea
1.5 cl almond syrup
4 cl freshly squeezed orange
2 cl freshly squeezed lemon
Antique Pelinkovac well chilled and it is just perfect with one or two ice cubes and a slice of lemon or orange. Due to its perfect luxury flavor, Antique has become the favorite drink of true connoisseurs and lovers of fine liqueurs and an imperative portion of premium restaurants and bars, and it is consumed pure or as the favorite ingredient of tasty cocktails or with coffee , With a very good reason and with a romantic touch, the Croatian tradition, and more recently it became a souvenir tasted with pleasure.
Did you know?
France has Cognac, Scotland Scotch Whiskey, and Croatia Pelinkovac. Artemisia absinthium purifies the blood and strengthens the stomach. The Egyptians recommended it as an antiseptic and a medicine against fewer, and Pythagoras wrote that soaked in wine. Hippocrates also prescribes it as medicine for anemia and rheumatism. Wormwood (Cro. Pelin) is the traditional ingredient of the Croatian herbal liqueur produced from various medicinal herbs, with the herb wormwood (Cro. Pelin) dominant by its unique aroma, pleasant fragrance and interesting bitter flavor, providing the liqueur its appealing name " Pelinkovac ".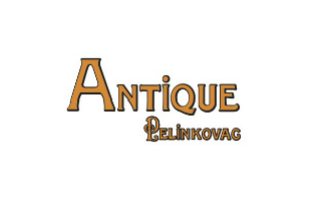 Currently, we ship to addresses in member states of the EU except Finland and Sweden . We offer free shipping from an amount of 150€ per shipping in Austria (250€ in Germany).
Free home delivery within Vienna is possible with an invoiced value of goods of 50 euros and more.