Kruškovac - pear liquer

incl. 20% VAT = 3,32 € (Price per 1l: 19,90 €)
We do not deliver this product to Germany.
Long live the newlyweds!
Svatovski Kruškovac is a traditional liqueur served on weddings and it is also perfect in combination with Badel Stara Šljivovica – a cocktail especially popular in Germany and Austria.
The intense scent and taste of Svatovski Kruškovac and its bright colour are characteristic of this traditional brand. Its color is clear golden, the taste comparatively mild and sweet.
ALCOHOL PERCENTAGE: 24%
Cocktail tip:
Juliska is a Croatian mixed drink that you can easily make yourself. Just mix the plum brandy Slivovitz and the pear liqueur Kruškovac in a ratio of 1: 1 and the mild, fruity-sweet cocktail is ready.
It can be served pure or on ice, as an aperitif, in coffee or heated.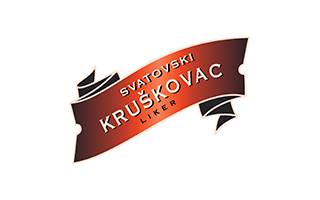 Currently, we ship to addresses in member states of the EU except Finland and Sweden . We offer free shipping from an amount of 150€ per shipping in Austria (250€ in Germany).
Free home delivery within Vienna is possible with an invoiced value of goods of 75 euros and more.