Korlat Aronia liquer
We do not deliver this product to Germany.
KORLAT ARONIJA LIKER is the result of inexhaustible knowledge, effort and skills of our masters of distillation. Armed with patience and ingenuity, they were able to capture the essence of these berries and transform it into perfection. The intensity of traditionally prepared grape rakija has been emphasised by the intense and rich sweet&sour fruity taste of concentrated aronia, thus making every drop a true sensation.
Did you know?
Aronia, or Siberian blueberry as many call it is a small wonder of nature that is rich in natural active compounds, vitamins and minerals. In 2015. Korlat Aronija liqueur recived confirmation of its superior quality at the Superior Taste Award competition in Bruxelles by wining two gold stars. IDEAL TEMPERATURE:10°C ALCOHOL PERCENTAGE:20%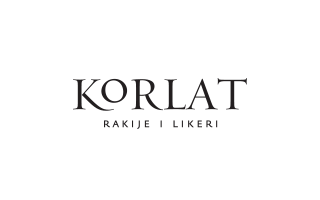 Currently, we ship to addresses in member states of the EU except Finland and Sweden . We offer free shipping from an amount of 150€ per shipping in Austria (250€ in Germany).
Free home delivery within Vienna is possible with an invoiced value of goods of 50 euros and more.